Getting through the huge amount of information currently being shared around the world about Covid-19 can be intimidating, scary and confusing as well as anxiety-inducing. To try and create a little order we've put together some useful websites and free resources. Please by aware that there is a lot of non-factual information being circulated and go to official sites for updates.

Northern Ireland Wellbeing Hub
A new hub which draws together information, self-help guides and ways to find support on a range of mental health and wellbeing issues.  Visit the website at http://covidwellbeingni.info/
Job Opportunities:
Stronger Together Phase II is starting and we are looking for 2 enthusiastic part-timers to work with us, mainly home based! If you're interested click on the link or feel free to share with anyone you know who might be interested.
CLOSING DATE: Mon 31 Aug @ 4pm
COMMUNITY NAVIGATOR:
COMMUNITY ACTIVATOR:

https://tinyurl.com/rarediseasecovid19
GOVERNMENT INFORMATION
Please visit the Public Health Agency website to find our accurate, reliable information or to be kept up to date with recent developments www.publichealth.hscni.net/news/covid-19-coronavirus
The Department of Health has also launch a Covid-19 app – further information is available here –
www.health-ni.gov.uk/news/dedicated-northern-ireland-covid-19-app-launched
To download the app – search for Covid-19 NI on the Apple app store or on google play.
SPECIFIC CONDITION SUPPORT
More specific condition advice may be available via the wide range of voluntary organisations that exist across the UK.  A number of them are listed on the groups and organisations page here: www.covid-19.geneticalliance.org.uk/condition-information/?utm_source=hootsuite&fbclid=IwAR14Ql5uAMWl0i18-IeRZkiUiFnmkY0GICiwXAgcuzLyZ3_wHALncHaG55c
The British Society for Genetic Medicine has also put this info together:  www.bsgm.org.uk/news/general-advice-for-patients-with-rare-or-undiagnosed-genetic-disorders-re-covid-19/

HEALTH AND WELL-BEING
Living with Worry and Anxiety – as we all isolate, use a video link if you can to stay in contact with family and friends or at the very least pick up the phone to family and loved ones.
The Psychology Tools guide to might be a very useful tool at this time  www.psychologytools.com/assets/covid-19/guide_to_living_with_worry_and_anxiety_amidst_global_uncertainty_en-gb.pdf
Stress Control – As the NHS can't deliver their Stress Control classes in the community just now, Dr Jim White will, instead, live-stream the classes, free-of-charge, starting on Monday 13th April but you can watch the series in the free zone of the website if you miss them live on youtube. Visit www.stresscontrol.org/ for more information or www.stresscontrol.org/free-zone/ for access to the booklets and sessions.
CAMHS Resources – A site created for young people, carers and professionals to pool together lots of helpful resources from across the internet that are available to help support your mental health.  Visit    www.camhs-resources.co.uk/?fbclid=IwAR2HHL1ffS1ZNXqwHLbYziQrje71GcF6x_mcy5nGuz6k8OunNJg-U74e7d4
Community NI  – run by NICVA (Northern Ireland Council for Community and Voluntary Action) have set up a help page to link anyone experiencing difficulty at this time to local support groups.  For more information click on the link and then on your Council area link to find out what support is available locally.  www.communityni.org/help
If you are part of an organisation that offers support you can add your details to the Community NI help page here – www.communityni.org/node/add/service
Telephone Support Schemes – If you live by yourself, please remember there are a number of telephone schemes such as the Good Morning programmes which exist in nearly every neighbourhood and these wonderful projects will try to keep running during this very uncertain time.  You can find your nearest scheme here: www.northerntrust.hscni.net/services/good-morning-services/
PIPS Belfast – have launched a 7 day a week befriending service for anyone who is isolated and not coping with the lockdown to offer emotional support and be a listening ear. Counsellors are also working from home and can be contacted through the same number.  This service will operate Monday to Friday 9pm to 9am & Saturday, Sunday 2pm to 6pm – phone the team on 02890805850
Support – Patient Client Council – For general support or advice, contact the Patient Client Council on T: 0800 917 0222 (9am -5pm Mon – Fri) or E: info.pcc@pcc-ni.net
Food – Have your shopping delivered – plan ahead as all the big suppliers have 2/3 weeks waiting time for delivery slots.  In addition, lots of local convenience shops are posting on Facebook pages to support those most vulnerable.  So check the local support website, telephone support schemes or Facebook for local support!   Communities are really coming together to provide support to individuals and it truly is an amazing thing to see!
Essentials Food Box – If you have been advised to self isolate for 12 weeks you should by now be receiving an essentials food box.  If you haven't please contact your local council or see the Community NI link above to find our which community and voluntary groups in your area are helping with deliveries.

And finally…FREE RESOURCES
There are a wide range of resources being made available, some specifically for children.
Chatterpack – Claire Ryan has put together an amazing list of resources on the Chatterpack site.  She is one of the amazing #NHSHeros and runs the site in her free time. Topics include virtual tours, geography and nature, arts and culture, music, mental health and loneliness to name but a few.  www.chatterpack.net/blogs/blog/list-of-online-resources-for-anyone-who-is-isolated-at-home?fbclid=IwAR25gUYexnAxbyuqVZrcvlAINXZQLU44c48UpSGaNVkVHeWVZn_TvG97FaY
PE with Joe Wicks   Joe Wicks,The Body Coach, has invited kids across the nation inside his home for his daily PE lessons.  Not a kid, you can still join in!   www.youtube.com/playlist?list=PLyCLoPd4VxBvQafyve889qVcPxYEjdSTl
Libraries NI Ebook Service – Existing members just need their membership number. New members can sign up here  www.bit.ly/LNIebooks-emags
#OperationStorytime – A number of authors are also reading their books online – look up #OperationStorytime on Instagram!  And some artists are even running drawing lessons – www.bookriot.com/2020/03/16/kidlit-authors-stepping-up-during-the-covid-19-crisis-and-quarantine/
The Family Fun NI page on Facebook is also listing a number of free online classes and resources to help keep children and adults alike engaged.  Find them on facebook @familyfunni
There are many sites that give you more ideas about things to do but here's 100 to get you started! www.eu.usatoday.com/story/life/health-wellness/2020/03/16/coronavirus-quarantine-100-things-do-while-trapped-inside/5054632002/
IMPACT OF COVID19 SURVEY
CAN YOU HELP…our friends at Queens with this study on the impact on Covid19?  If you could complete it by Friday 1st May that would be really helpful!  It will only take about 15 minutes to complete.
www.qub.ac.uk/sites/RareDisease/Research/IMPaCCT_Study/index.html?fbclid=IwAR3cEitL3k1ShcXHWgUliVlpDo6Zk-j2yu0dnCtMofP76UAi0Ez19Lu0pDU
We work together to ensure that no one in Northern Ireland is disadvantaged because of the rarity of their condition.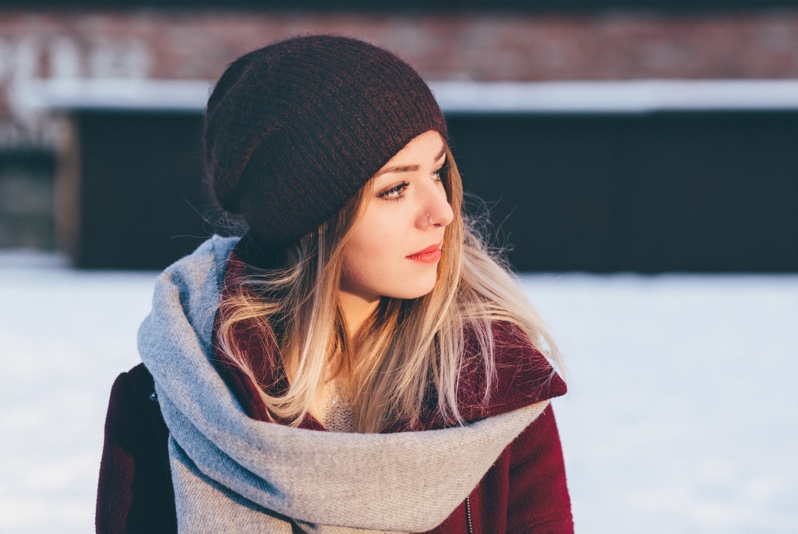 We work to enable people who live or work with rare or hard to diagnose conditions to connect, advocate, educate and innovate in partnership with each other.
We work to create and accelerate positive change by working in partnership with families, patients, carers, researchers, health care professionals, the local health departments and member charities.